Many insects change their form four times in their life.
This is called undergoing a METAMORPHOSIS.
The young of these insects look nothing like their parents until they are grown.
There are four stages in the lives of these insects:
Stage 1
Egg

Stage 2
Larva

Stage 3
Pupa

Stage 4
Imago (adult insect)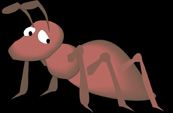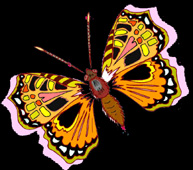 The larva of butterflies and moths are called caterpillars.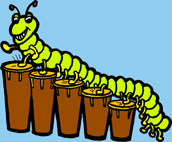 The larva of flies

are called maggots.