Some insects only change their form three times in their life.
This is called an INCOMPLETE METAMORPHOSIS.

The dragonfly only changes three times.
It does not have a pupal stage but goes from egg to larva (nymph), to imago (adult).
The locust is another example of this type of insect.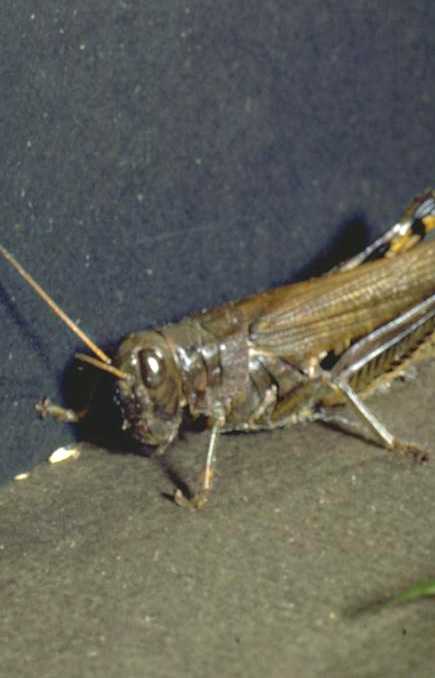 Locusts live mainly in the desert regions of Africa.
They also live in countries bordering the Meditteranean.
They eat a variety of fresh vegetation.
The female locust lays her eggs which have been fertilised by the male, in warm, damp sand, after the rainy season.
When the new locust emerges from the egg it is pale in colour and quite soft.
Later the skin hardens and becomes darker.
Locusts at this stage are called "hoppers".
The hoppers are covered with a hard skeleton that cannot get any bigger unless they change their skins.
They soon begin to feed and grow larger.
They find a twig and hang upside down.
The skin on the back of the hopper splits and a new nymph emerges.