The bone in your head is called your skull or cranium and is used to protect your brain.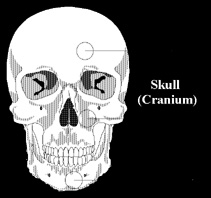 ---
Your backbone, also known as your spine keeps you upright and protects your spinal cord. This is your most important bone.
It is made up of 33 bones called vertebrae.
These are separated from each other by tiny pads of gristle called cartilage.

---
The collar bones and shoulder blades act as attachments for muscles at the front and back of your chest.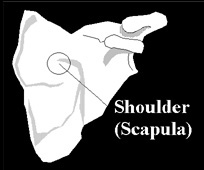 ---
Twelve pairs of ribs protect your heart and lungs.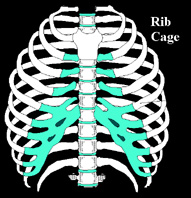 ---
Your pelvis is a thick ring of bone which encloses and protects some of the parts of your lower abdomen.