To keep healthy you need to eat a balanced diet.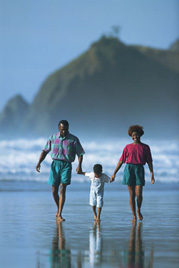 This means you must eat a mixture of seven food types regularly.
The 7 food types are:
Carbohydrates - starches
Carbohydrates - sugars
Fats
Proteins
Vitamins and minerals
Fibre
Water
Each of these supplies your body with essential ingredients to keep you fit and well.
NOW GO ON AND TEST YOURSELF
ON YOUR HEALTHY EATING.